REACT launches UK flood response appeal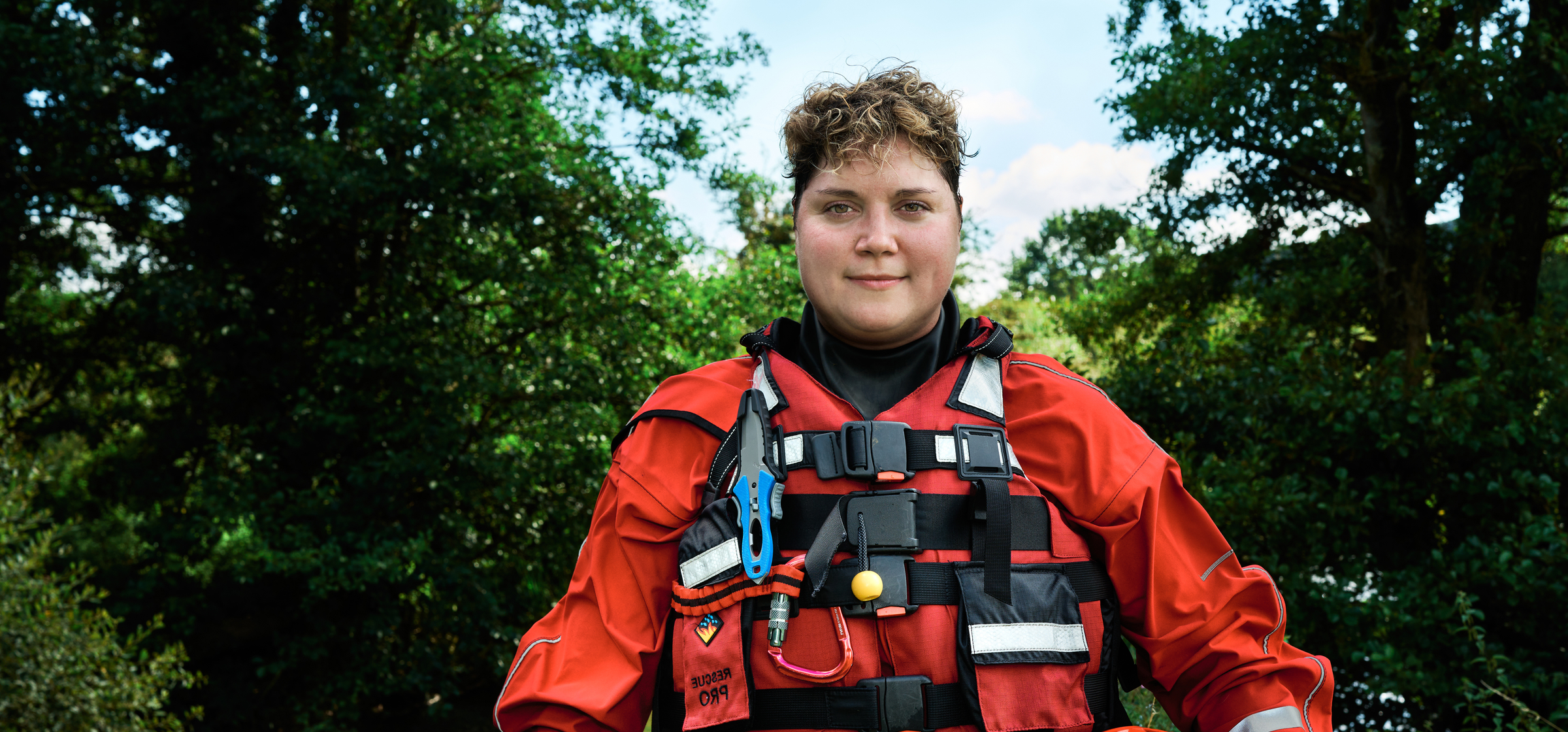 Posted by Laura Butlin 27th October 2023 News
Estimated Reading Time: 2 mins
Every year, countless families across the UK face the devastating effects of flooding. Homes are destroyed, lives are disrupted, and communities are left in turmoil. The weather is getting wetter, windier, and wilder, just as climate scientists predicted and the UK is getting used to experiencing more extreme weather events. More than 5 million homes in the UK are currently at risk of flooding and the last ten years has seen an increase in flooding events, whether from heavy rain, rivers overflowing or sea surges.
In response to this increasing humanitarian need, REACT is asking people to help raise £30,000 to train and equip 4 new teams of volunteer Flood Responders. These specialist Responders, based throughout the UK, will be trained to DEFRA Module 2 standards. This will enable Responders to enter water and relocate people experiencing flood disasters, as well as provide information and welfare support.
Richard Hood is REACT's Water and Flood Operations Manager and understands both sides of the story, dealing with flooding professionally and having personally experienced flooding at his family home. "Even with advance warning systems in place and improved flood defences, we need to become individually and collectively much more resilient to and ready for greater levels of flooding in the UK. Flooding doesn't just happen to houses and buildings, it happens to people and their lives. It can be incredibly frightening and isolating and what most people desperately need is for someone to knock on the door. With this new equipment and expertise, our responders can enter flood water and move people out of harm's way, as well as share information and listen and support people during a potentially devastating period of their life."
Back in 2019, a flash flood ripped through Reeth in the Yorkshire Dales and a REACT team deployed to help. Over 2,100,000 litres of water rushed through the village and its surroundings in under 5 hours.
Richard Gale was a resident in the village when it flooded. He has one memory that really sticks in his mind. 'Our neighbour was generally a quiet, humble man. He came into the church completely alone and just stood there. Then he quietly said, "I've got nothing". He literally had only the clothes he was standing up in".
A team from REACT (then known as Team Rubicon UK) managed a number of volunteers and supported the initial clean-up, organising packs of cleaning equipment and going through a huge amount of donated items. Training and equipping these new teams of volunteers will mean that REACT can provide help and support in more ways.
The specialist kit required for Flood Responders includes everything from thermal gloves and socks to a protective helmet, floatation devices, throwlines and an inflatable raft. Supporters are being asked to make a donation or fundraise for the appeal in any way they can, to help REACT reach the target and respond to flooding.