RE:ACT launches new commercial enterprise RE:SILIENT and announces partnership with Cignpost Diagnostics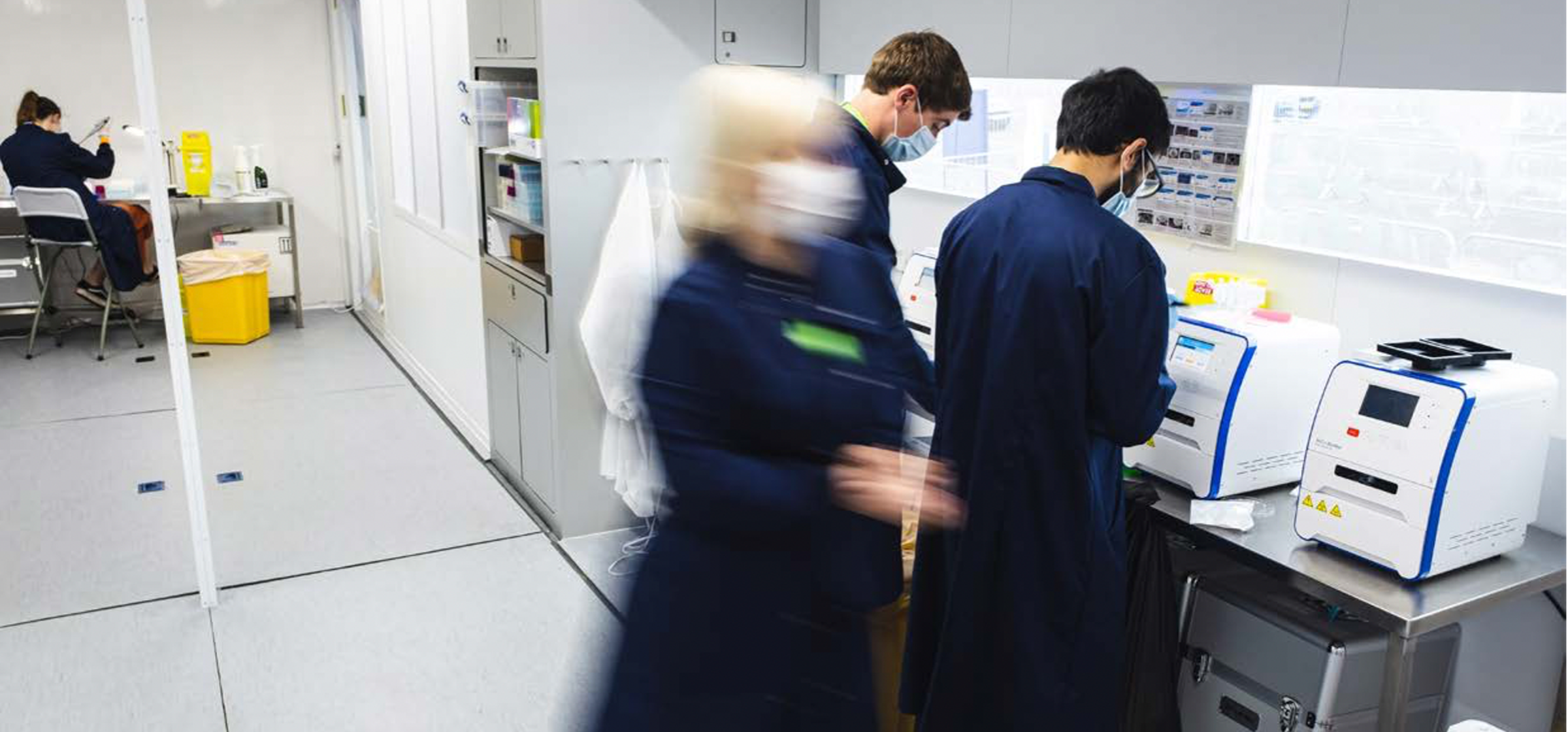 Posted by Alex Whitty 19th October 2020 Press Releases
Estimated Reading Time: 3 mins
FARNBOROUGH, HAMPSHIRE (19 OCTOBER 2020) – RE:ACT has announced a new commercial business, RE:SILIENT, to provide ethical and sustainable business-to-business services, with all profits going to RE:ACT to further support its humanitarian work.
Based in Farnborough, RE:SILIENT will provide three core services in Covid testing, leadership and team-building training, and business resilience and continuity consultancy.
RE:SILIENT builds on the success of RE:ACT's emergency response to Covid-19, during which the charity rapidly mobilised to provide critical support to vulnerable communities and frontline services, including the NHS, ensuring they could continue to operate under enormous stress. To date, RE:ACT has helped to distribute over 118 tonnes of food, over 10 million items of PPE, and helped to facilitate and conduct over 4,000 Covid-19 tests, as well as multiple other critical tasks.
Seeing the urgent need to also help the UK economy recover, RE:SILIENT will utilise RE:ACT's experience and expertise in emergency and crisis response to support businesses and get them back up and running, as well as building them to be stronger and better equipped to survive future shocks and crises.
To provide cutting-edge commercial testing solutions, RE:SILIENT has partnered with Cignpost Diagnostics, a leading Covid-19 screening and rapid on-site testing provider that has been enabling organisations such as the BBC, Netflix, PGA European Tour and the Scottish Premiership to return to action.
The partnership will allow RE:SILIENT and Cignpost Diagnostics to roll out more testing capacity and help more organisations return to work in safe managed environments.
Paul Spackman, MD RE:SILIENT, said:
"We're delighted to announce the launch of RE:SILIENT and our new partnership with Cignpost Diagnostics. This brings together two unique organisations who operate in very similar ways, based on a rapid and agile model. We've delivered a huge amount for the UK public through RE:ACT's charitable work, and that knowledge and experience also makes us uniquely qualified to support UK businesses through these turbulent times. In the first instance, RE:SILIENT will focus on three core services of Covid-19 testing, leadership training and business consultancy – all designed to help businesses recover and rebuild quickly. 100% of our profits will go to RE:ACT, and our ambition is to create a self-sustaining charity that can continue to deliver huge impact for many years to come."
Richard Sharp, CEO RE:ACT, said:
"This is a big moment for us as a charity and one that we have wanted to realise for some time now. We remain heavily involved in supporting the UK through the Covid-19 pandemic and this is an extension of that involvement. We've helped some very large organisations through complex and difficult challenges and we can now offer that to businesses too. This will enable RE:ACT to fulfil our humanitarian ambitions during what is undoubtedly a very challenging time for the Third Sector. RE:SILIENT's mission and values are the same as RE:ACT's and it's important to us that we build an ethical business in the image of the charity. To that end, we're extremely pleased to partner with Cignpost Diagnostics, who share our ethos and have been delivering an incredible service at speed to meet the needs of businesses. It's vital for the health of the economy and for people's mental health that we get the country back working, and we're determined to make that happen."
Steve Whatley, Co-founder Cignpost Diagnostics, said:
"As one of the founders of Cignpost and also being ex-military, I have a unique understanding of the work that RE:ACT undertake and the good that they do the relationship between RE:SILIENT and Cignpost will help power RE:ACT with its amazing work. I cannot think of better partners for Cignpost than this highly professional team."
-ENDS-
About RE:ACT
RE:ACT is a disaster response charity, operating in the UK and overseas. We repurpose the hard-earned skills and experience of military veterans and turn them into exceptionally agile and resilient humanitarians, rapidly deploying to provide direct humanitarian action for people in immediate and urgent need.
About RE:SILIENT
RE:SILIENT is the trading subsidiary of RE:ACT charity, offering bespoke business-to-business services specialising in crisis leadership and resilience. All profits are donated to RE:ACT to support its humanitarian work.
About Cignpost Diagnostics
Cignpost Diagnostics is a world-leading provider of Covid-19 testing, delivering rapid on-site testing to provide safe managed environments allowing organisations to get back to business.
For press enquiries please contact [email protected]