RE:ACT announces partnership with Global Infrastructure Partners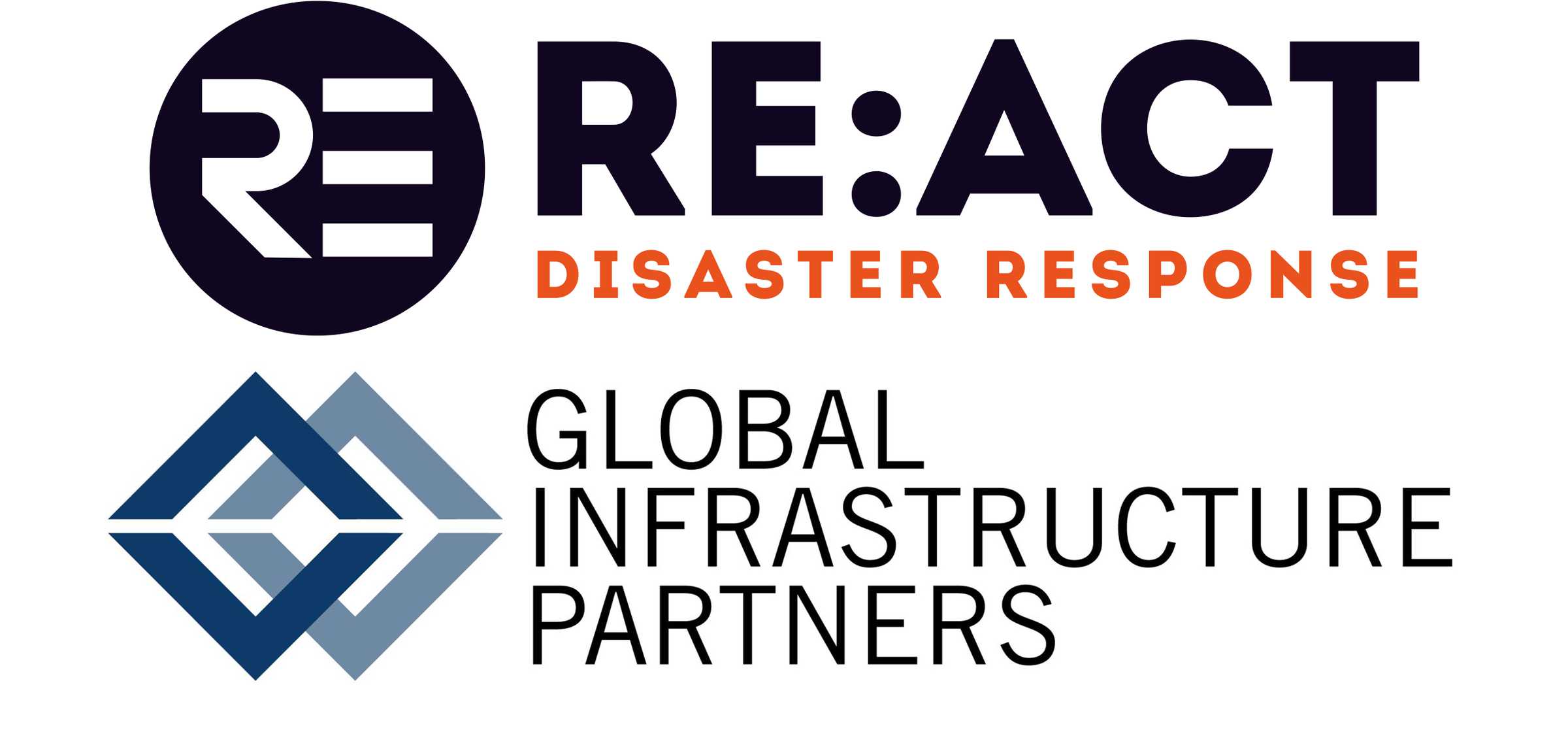 Posted by Alex Whitty 25th January 2022 Press Releases
Estimated Reading Time: 2 mins
CHILMARK, UK (25 JAN 2022) – RE:ACT Disaster Response and Global Infrastructure Partners (GIP) have announced a three-year strategic partnership that will see GIP donating to RE:ACT's newly-launched Rapid Response Fund, to enable the charity to deploy at short notice to sudden-onset disasters anywhere in the world.
The Rapid Response Fund will ensure that RE:ACT has funding in place to be able to respond immediately during the first phase of a disaster when speed of response is critical, to provide urgent, life-saving humanitarian assistance to affected populations.
With sudden-onset disasters expected to increase in frequency and intensity over the coming years, due to factors including climate change, first response organisations such as RE:ACT anticipate a greater demand for humanitarian assistance. Funding is often the main delaying factor to deploying early, with traditional fundraising occurring after an event, when affected communities are already exposed to greater risk and vulnerability.
GIP, a leading global independent infrastructure fund manager, becomes a founding member of the Rapid Response Fund, with the partnership due to continue to the end of 2024.
On announcing the partnership, Toby Wicks, RE:ACT Chief Executive, said:
"More than ever, I am convinced that disaster response is a team sport that requires a diverse and energetic coalition of actors. I am so delighted that Global Infrastructure Partners have the vision and appetite to be an early investor in our Rapid Response Fund and I can't wait to see what we can achieve together through this game changing mechanism."
Michael McGhee, GIP Partner, added:
"As disasters happen with increasing frequency, we believe it is imperative to support organisations that are trained and ready to respond to impacted communities. We are pleased to partner with RE:ACT, one of the pre-eminent organisations equipped to respond rapidly, and to support their efforts proactively before such events occur."
-ENDS-
ABOUT RE:ACT
RE:ACT is a rapid humanitarian response charity, operating in the UK and overseas. RE:ACT specialises in high tempo, dynamic and complex emergencies, rapidly deploying to provide urgent assistance to the hardest to reach and most vulnerable communities.
ABOUT GIP
Global Infrastructure Partners (GIP) is a leading independent infrastructure fund manager that makes equity and debt investments in infrastructure assets and businesses. GIP targets investments in the energy, transport, digital infrastructure, and water/waste sectors in both OECD and select emerging market countries. GIP is committed to meaningfully helping communities where it operates and focuses on impactful initiatives supporting its communities, through strategic partnerships, charitable giving, team involvement, and support. For more information, visit www.global-infra.com.
For media enquiries, please contact [email protected]