Op RE:ACT: Making a difference when it matters most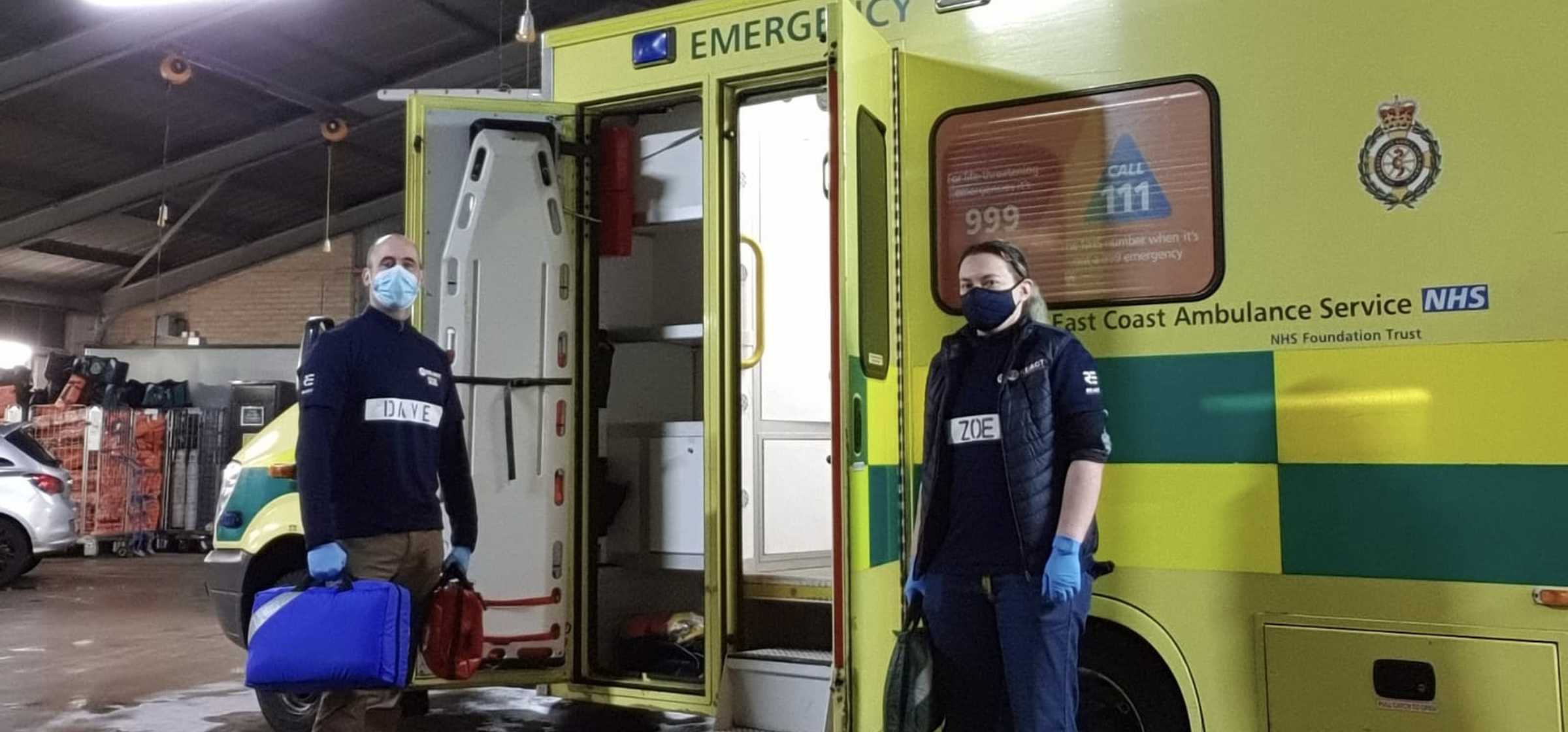 Posted by Zoe Sayers 25th February 2021 RE:flections
Estimated Reading Time: 4 mins
Zoe Sayers is a Geography teacher and has been a RE:ACT Responder since September 2017, receiving her coveted Responder t-shirt on her 24th birthday. During Covid, Zoe has volunteered on several tasks, including as Strike Team Leader. Here, Zoe shares some of her volunteering experiences.
Tell us about your background…
I'm not a veteran like many of the RE:ACT Responders and volunteers, my day job is as a Geography teacher. The classroom is my conflict zone!
I guess I'm someone who wants to help people. I've always felt deep empathy for people suffering in crises and disasters. When I was 16, I suffered a life-changing injury at altitude on a trip to the Himalayas. During my evacuation, I witnessed the aftermath of a recent natural disaster, and because of my injury I was unable to help. I found that tough, seeing people in despair, and not being able to do anything about it. It was very hard to come to terms with. I promised myself that if I was ever in a situation like that again, I would be the one who was helping.
After this defining moment, my interests shifted to humanitarianism. I did my degree in Physical Geography and Geology, and then completed an MSc in Disaster Management for Environmental Hazards. While studying my MSc I joined the Central Beacons Mountain Rescue team in South Wales and after graduating I began working as a Hazard and Risk consultant before turning to teaching.
What made you join RE:ACT?
When I first heard about RE:ACT, I was intrigued by the dynamic of military veterans, emergency services and civilians with the same attitude. It suited my way of working and thinking and fitted the role of what I would describe as 'true humanitarian' – people on the frontline where they're needed most. It's given me exactly what I hoped it would and I've always felt I've belonged. I don't think where you've come from matters as much as what you bring.
Volunteering means you're always giving something back.
What does volunteering mean to you personally?
Volunteering is something I have loved doing for over a decade. It's part of who I am. What it means to me is that I am helping, in whatever way I can, to improve a situation for someone else – that could be from the smallest gesture to supporting someone at their most desperate moment. Volunteering means you're always giving something back.
It gives me a feeling of hope that things can get better no matter how dire a situation may seem, knowing there is always someone out there to step forward to help. I feel so proud to be able to be that person, be part of that organisation. I have been the person who needed help. Knowing there are people willing to do whatever they can for someone else, a stranger, and knowing I'm one of those people, that's incredibly uplifting.
What have been your standout moments with RE:ACT?
My time with RE:ACT is filled with standout moments. There's a special bond you make with your team, you're there for the same reason and you're sharing that experience together. Then there's seeing the relief and gratitude on the faces of the people we support. The most humbling moments are usually the first time we arrive at any task; we're always met with looks of pure relief and often an outpouring of emotion when they see that help has arrived.
To be able to inspire hope for those people is such an incredible honour. There's so much pride that comes with that, not just what you do yourself directly, but being part of this charity that does so many amazing things despite our relatively small size.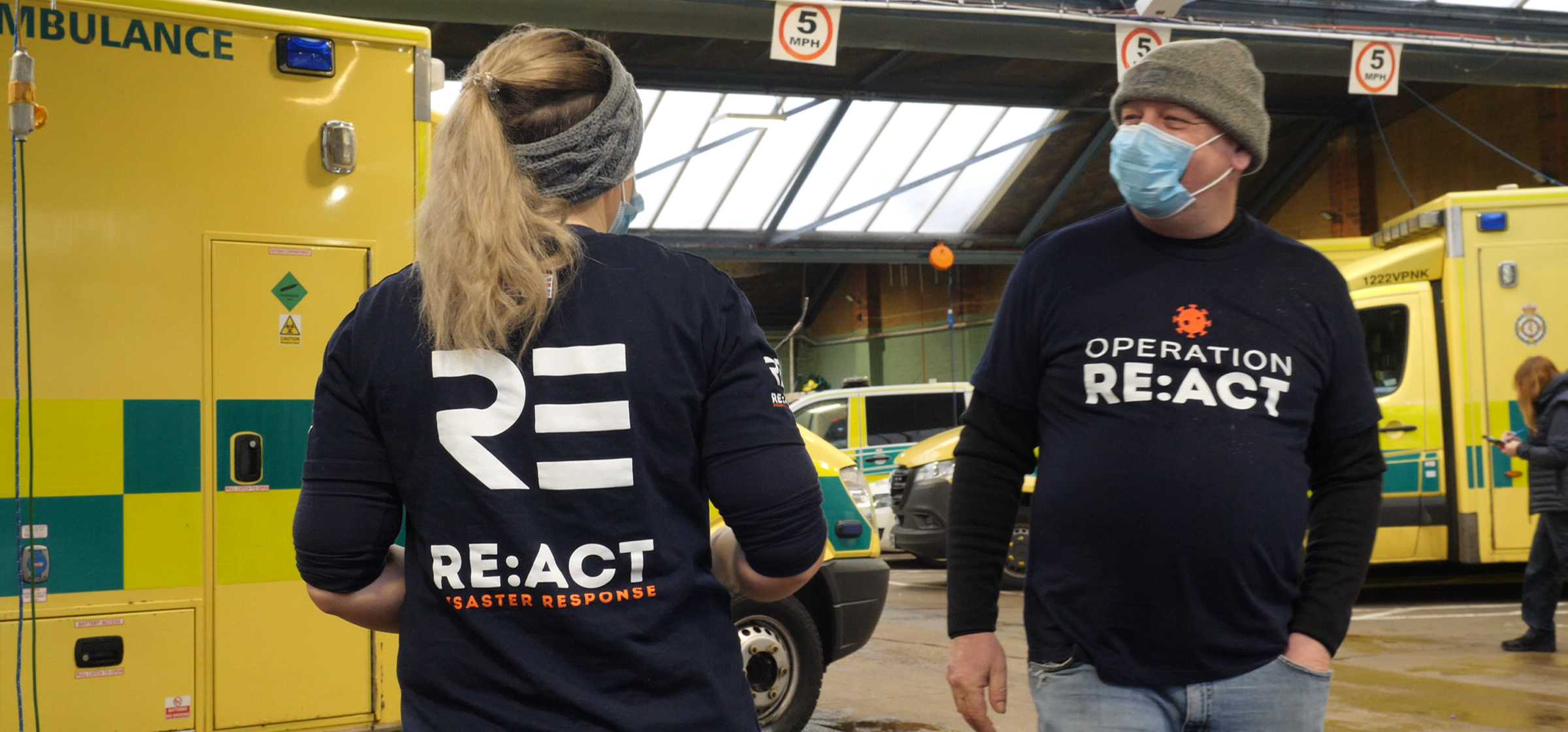 What difference do you feel RE:ACT makes?
RE:ACT steps up when others can't. We have a forward-leaning approach that enables us to deliver the most effective impact in the shortest amount of time. There are so many amazing organisations but I think RE:ACT offers something different, that speed and skilled capability, that is probably quite unique. It's hard to describe until you see and feel it in action. Everyone we support will tell you how much of a difference RE:ACT has made to them.
There's also the difference RE:ACT makes to you when you're part of it. It gives you purpose and belonging, which has been especially important for me during this difficult time.
RE:ACT has been a lifeline for me to be able to get out and do something positive during Covid. As with most jobs, Covid has had a huge impact on my work as a teacher. I have gone from being in a bubbly, vibrant classroom with my students, to frequently spending more than 12 hours a day sitting behind a screen and having very little interaction with anyone in the real world.
Being a teacher is very demanding but rewarding and I get a similar feeling when I volunteer with RE:ACT. It's all about helping however I can.
I've been lucky to have volunteered with RE:ACT since the start of the pandemic, and been involved in a number of tasks that have meant a lot to me, such as supporting South East Coast Ambulance Service, marshalling at NHS vaccination centres, and helping the most vulnerable with food and other essential supplies.
But the task which meant the most to me was supporting a care home which had been badly impacted by Covid. We went in at a time when they were really struggling and didn't know how they would continue. My grandfather had passed away in a care home five months before, so returning to that environment while staff were grieving lost residents was particularly challenging for me, but being able to help also helped me deal with my own grief.
We made a big difference when it mattered the most. I'm proud to have been part of that.