Misson to Moldova: A Volunteer's Story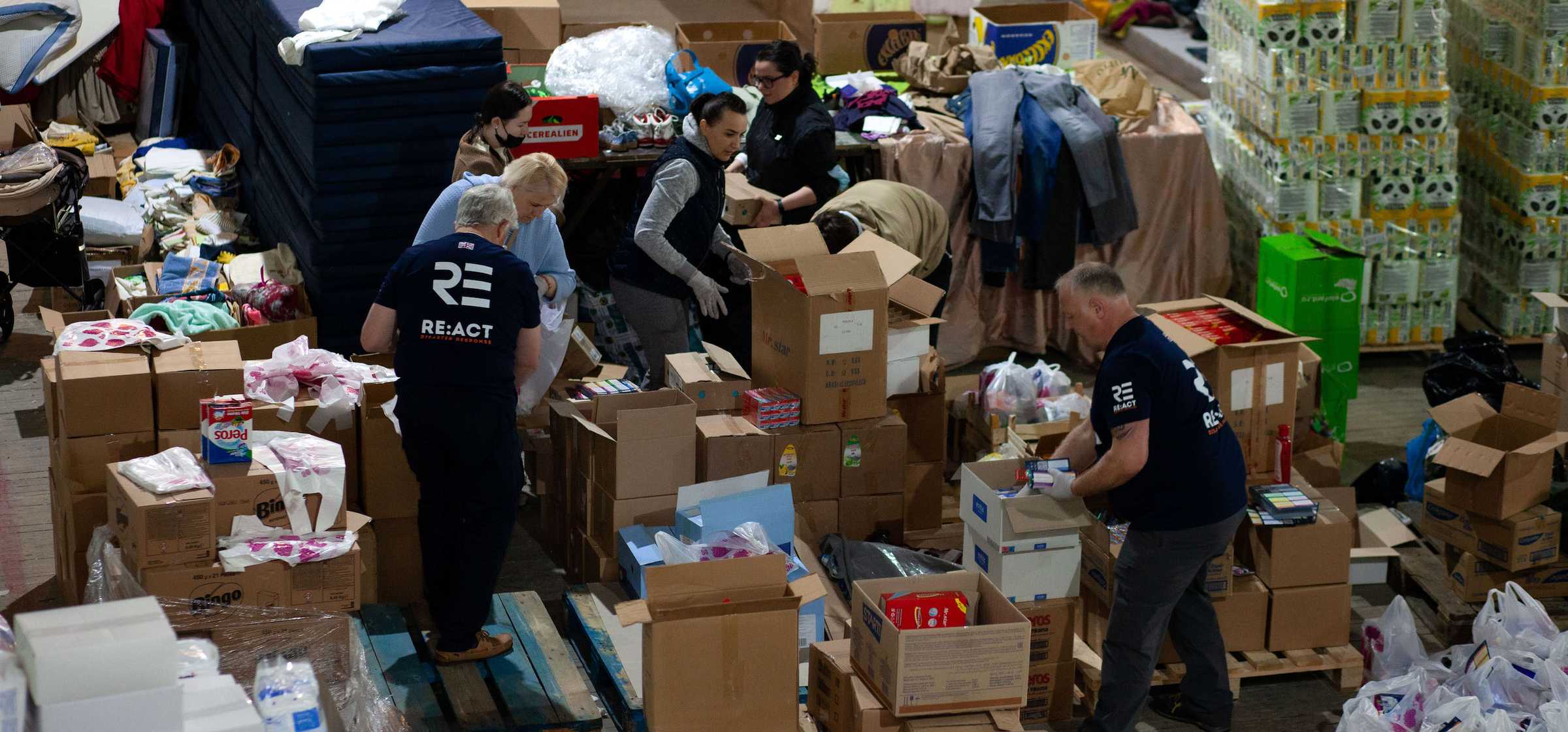 Posted by Sean Vogt 11th May 2022 RE:flections Opinion News Stories
Estimated Reading Time: 2 mins
Sean Vogt is a comparative RE:ACT veteran, having been a volunteer for the last five years. During that time, he was deployed to the British Virgin Islands and the Bahamas on Hurricane response missions and in the UK to support COVID-19 operations and mentor new responders.
He's just completed a deployment to Moldova and tells us how it went.
"Our mission was to support the charity Moldova for Peace (M4P), ensuring Ukrainian refugees arriving in the Capital, Chisinau, receive all the support they need. Our main task was to understand how M4P currently looks after its volunteers and then provide guidance and recommendations if we identified a way to improve that. We started with their original database of over 3800 registered personnel. We found various ways that M4P contacted volunteers and that this report and tracking process was either limited or non-existent.
After our evaluation, we submitted a plan agreed upon by M4P and then implemented it into the system they were working on. Once we had upgraded it and the new process had been put in place, we trialled it using a few of the headquarters' staff. When that was done, we carried out a real-time test at the M4P warehouse.
We registered and tracked all the volunteers who turned up to help pack welfare bags containing dried food, fresh vegetables, and hygiene packs. Over the two weekends we were in Moldova, more than 1000 bags of each type were filled. During the mission, our other main job was to conduct checks at the various border crossings with Ukraine.
The most significant was in the far South-East corner of Moldova – in a small town called Palanca. This is one of the main crossing points. We watched a steady flow of refugees coming across and were told that they had not just come from the city of Odessa but from further East as well.
We also noted, perhaps surprisingly, that there was a small flow of people going in the opposite direction, returning to Ukraine.
Finally, we were in contact with the UNHCR (United Nations High Commissioner for Refugees) and UNICEF (United Nations International Children's Emergency Fund) during our stay, checking the daily situation briefs so we had a feel for what was happening on the ground."