Hot and Bothered: Climate Change and COP26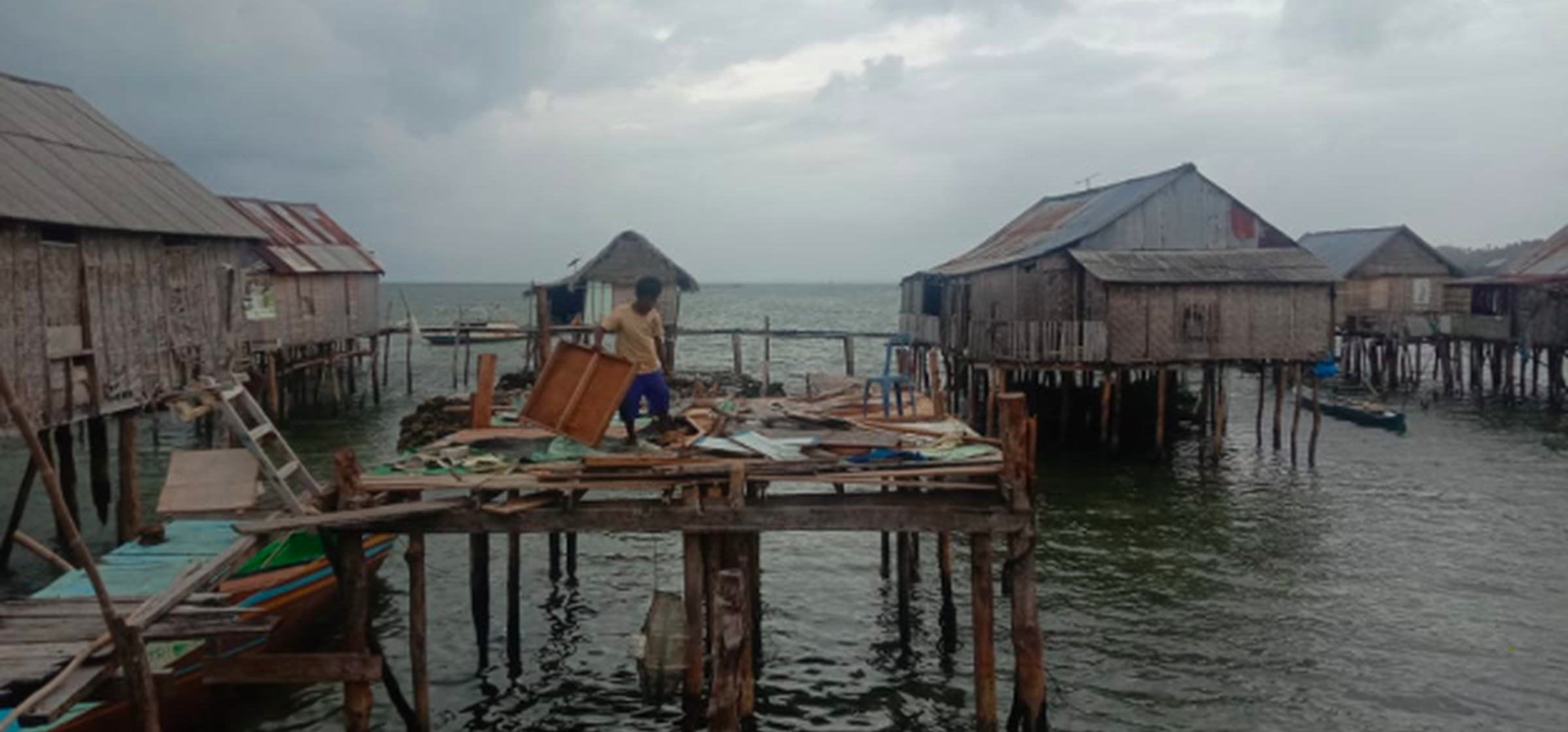 Posted by Ben Cook 28th October 2021 Opinion
Estimated Reading Time: 5 mins
Climate change is here. And with it, natural hazards are increasing in frequency and intensity, affecting millions of people around the world. With world leaders convening in Glasgow on 31 October for COP26, we hear from one Indonesian fisherman in Sulawesi, where RE:ACT deployed in 2018, about the effect of climate change on his fishing community, as well as look at what we should hope for from COP26.


Pondang's Story
Pondang dips his head over the side of the canoe and submerges his face underwater, peering down towards the once plentiful reef. His father sits next to him, steadying the small wooden boat whilst preparing the speargun. Unable to see any movement, Pondang slides into the water to get a better look. His father waits patiently for an outstretched hand – the signal that he's spotted a catch.
Pondang shoots his arm out. The speargun is placed hurriedly into his open hand. He takes a breath and dives below, disappearing out of view.
Minutes pass by as his father looks to the water with screwed-up eyes, hoping his son returns with a fish.
Pondang breaches the surface of the water, gasping for air. No catch. He tries again and again. Still nothing. They'll continue trying. They have no choice.
This is Pondang's way of life, the life of the Bajau people. The Bajau are typically nomadic tribal people who live in various areas of Maritime Southeast Asia and are famed for their expertise in spearfishing and their ability to hold their breath underwater for several minutes. Their entire way of life is dependent on the sea, and they are widely regarded as the last sea-faring people in existence today.

That existence is fast disappearing. Pondang, like the remainder of the 1,000 or so inhabitants in his stilted village in Wakatobi, Southeast Sulawesi, fears that his young children, Putra and Petri, will not be able to live the same way they have done for hundreds of years.

Several factors are causing the depletion in fish levels – including pollution and overfishing. Unpredictable weather is another major contributor. It's disrupting marine ecosystems and fish migration patterns, as well as destroying the stilted homes of the Bajau.

"In the past two weeks, we have had four storms. When they are here, it's scary and finding fish is hard," Pondang says. "Compared to last year, the storms are very bad. People are scared because there is no fish and therefore, no food." He continues, "This is the way I live. I never want to leave […] but as we get more storms, they get worse."

Pondang and his family are just one group of many struggling to adapt to a changing climate. In recent decades, Indonesia has been one of the largest greenhouse gas emitters whilst also being one of the most vulnerable to the effects of climate change – experiencing an overwhelming number of storms and floods. Recently, the government of Indonesia has announced a positive long-term strategy to reduce emissions, joining the global calls for governments to deliver meaningful policy change. The climate crisis isn't just a problem for Pondang or Indonesia. It's a problem for all of us.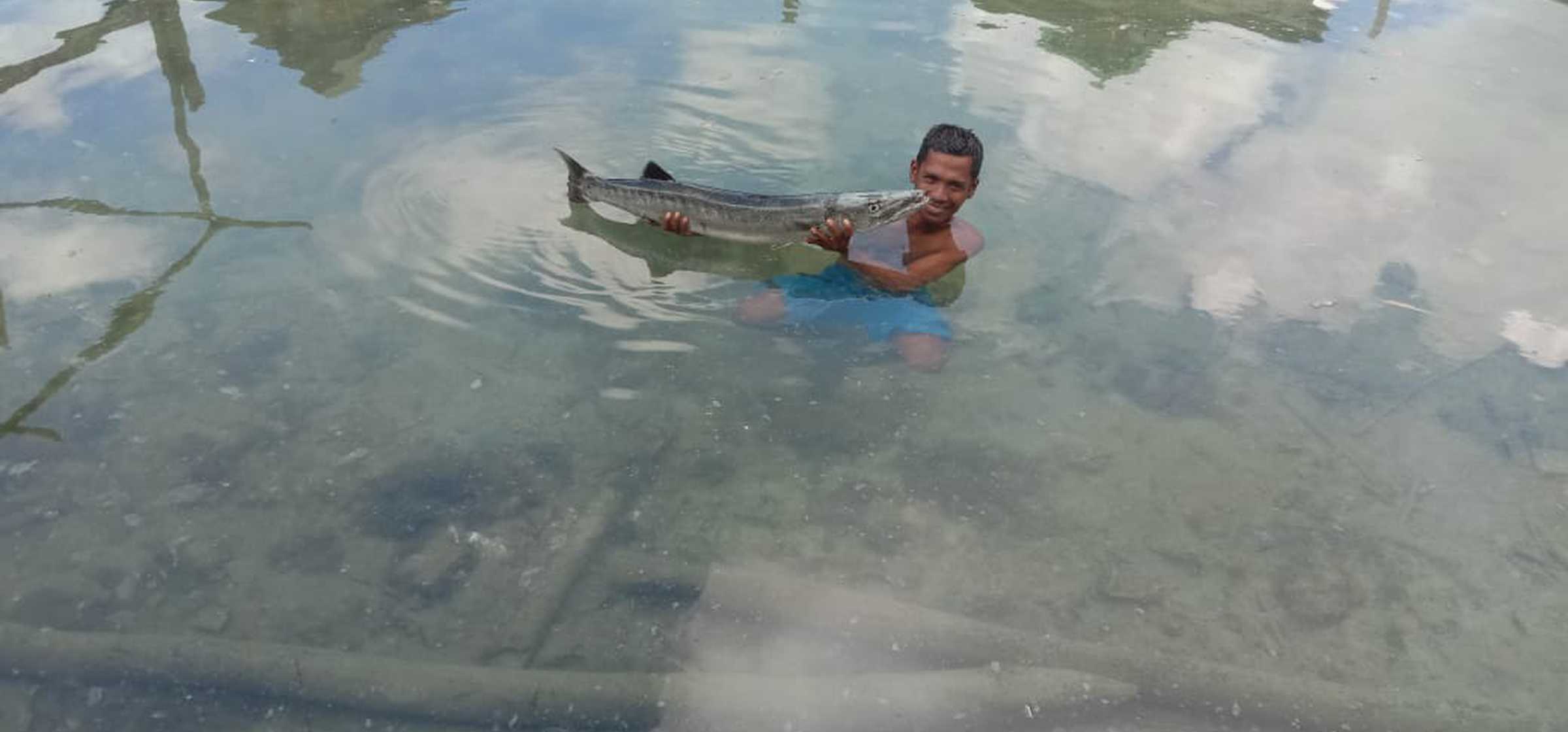 Climate Change and COP26
Climate change used to happen to "other people, somewhere else". Now, extreme weather is affecting people in both the developing and developed world: droughts in east Africa; hurricanes in the Caribbean; wildfires in Russia, Australia and the USA; floods in Germany and China – exposing ever-larger populations to more natural hazards.

Awareness surrounding climate change has grown in recent years and so too the calls for urgent and immediate action.
To date, the 2015 Paris Agreement is the biggest signing of a binding international agreement and the biggest gathering of leaders in history, resulting in a commitment to cap global temperature rise by 2, preferably 1.5 degrees Celsius by 2030.
Whereas COP21 in Paris ended with genuine global hope, six years on, there is less optimism heading into COP26 in Glasgow. For all the talk on the pressing need to combat the climate crisis in the years since the Paris Agreement, policies have not been enacted, targets have been moved, and financial pledges have not been met.

That said, COP26 represents a unique opportunity for world leaders to deliver a credible, unified strategy to tackle climate change.
According to Paul Rogers - an environmental scientist now emeritus professor of peace studies at Bradford University - the ideal outcome from COP26 would be that "All major parties agree to even more rapid decarbonisation than they have already agreed […] we must exceed targets already put in place."
He sees reason for optimism, provided there is a strong enough desire from the wealthiest and most powerful nations. "We know far more about how to decarbonise rapidly, the tech is far better [...] We need a handful of particularly strong political leaders to stand up and take the lead."
COP26 represents a unique opportunity for world leaders to deliver a credible, unified strategy to tackle climate change.
Prevention is better than cure
Of course, whatever the outcomes of COP26, the results won't be immediate. It has taken years – centuries – for climate change to reach its current state. That change has accelerated in recent years, so the race is now on to slow it down and limit the effects. One of those is the dramatic increase in natural hazards and the disasters that often occur as a result.
Reversing climate breakdown will take many years, and some of it may be irreversible.

For some, the scale of the problem and uncertain future can engender a feeling of apathy – the "It's not going to affect me" and the "There's nothing we can do about it" schools of thought.
But it is affecting us. All of us. Fortunately, there are measures those aiding communities in the wake of disaster can do.
Training and education should be given to those most at risk from natural hazards, equipping them with the required knowledge and skills to best reduce suffering. Whilst preventing communities from being hit by disasters is almost impossible, we can improve resilience - through means like early warning systems. In doing so, the communities affected will be better prepared to absorb damage and build back in preparation for the future.
Importantly, those who assist affected communities, such as humanitarian organisations, must operate a bottom-up approach, listening to the needs of the local population and working with them, rather than acting on their behalf.
Urgent ways to find the most effective preparation must surface at COP26, rather than reactive measures. It's with the hope that we will see the same cooperation and collaboration to tackle the effects of climate change, with as much, if not more urgency, as when the world came together to create COVID-19 vaccinations.
For the next fortnight, eyes will be on the 190 political leaders expected to attend COP26, and a heavy responsibility rests on their shoulders. COP26 won't resolve climate change, but it must pave the way for real change. Now is the time for action.
Ben Cook is an adventurer, journalist and former Royal Marine. He holds an MSc in International Development with Conflict and Humanitarian Action from the University of Bath. He lives in London, where he is currently presenting and producing a documentary series exploring two of the most pressing threats posed to modern society - Disasters and Cyber-war.