Great Scott! Our Volunteers are Made of Stern Stuff!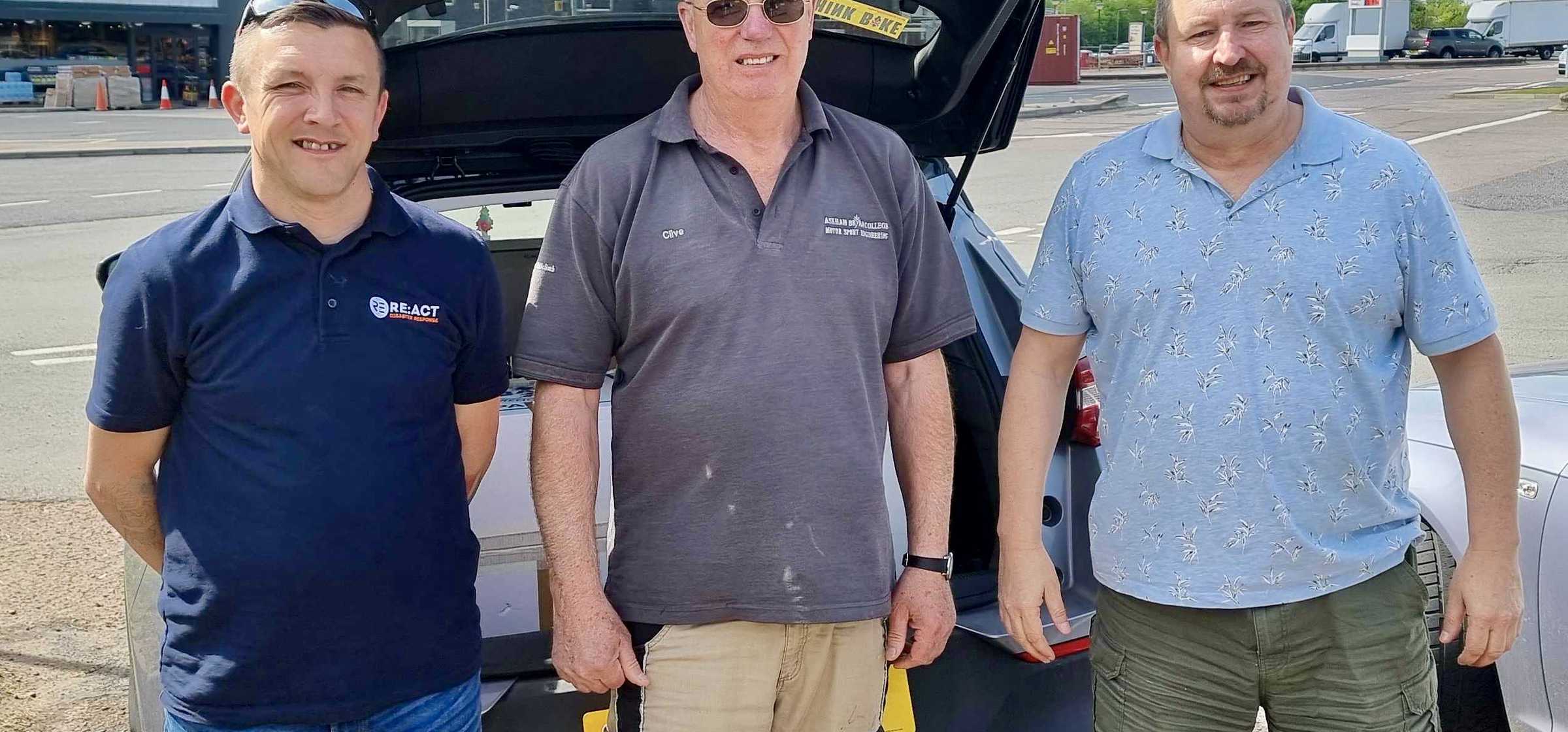 Posted by Robert Cole 14th July 2022 News
Estimated Reading Time: 2 mins
There's no doubt that RE:ACT's impressive pool of volunteers are made of sterner stuff and Scott Fitzsimmons (Left in above photo) is no exception. His heroic efforts have been helping RE:ACT to transport over eight tonnes of medical equipment to hospitals in Ukraine.
Scott, who lives in Wellingborough, Northamptonshire, is full-time carer for his wife Jaime, who suffers from Multiple Sclerosis, and they have five children, with four still living at home. Yet despite having what many might see as his hands full, Scott still finds time to be one of our busiest responders!
Originally an HGV driver, he had to give that up when Jaime became ill, but since that day, 20 years ago, he has always managed to find time to help others worse off.
He refers to himself as a professional volunteer and spent many years working in voluntary roles for the local police, fire, and ambulance services.
Having registered his interest in working with RE:ACT, we contacted him as the COVID-19 Pandemic spread across the UK, and he was quickly involved in delivering PCR tests to local households.
Now Scott is working hard at the heart of Operation Pace, helping to ensure the Ukrainian people continue to receive vital medical during the Ukraine conflict. Donations of medical equipment are collected from donors and taken to warehouses to be packaged up and sent to Poland and then onwards to Ukrainian medical facilities.
From his home office, Scott now specialises in logistics and is a project leader. It's something he's very proud of!
"Though I have done some of the collections myself, I am largely a liaison between the donors and our partners the Ukraine Medical Association of Great Britain and British-Ukrainian Aid," explains Scott.
"I am the man behind the laptop! I register details of donations and then using RE:ACT's internal messaging system I contact responders who might be able to go and collect them. I match a driver with the job and then hire vehicles for them to use if they need them," he continues.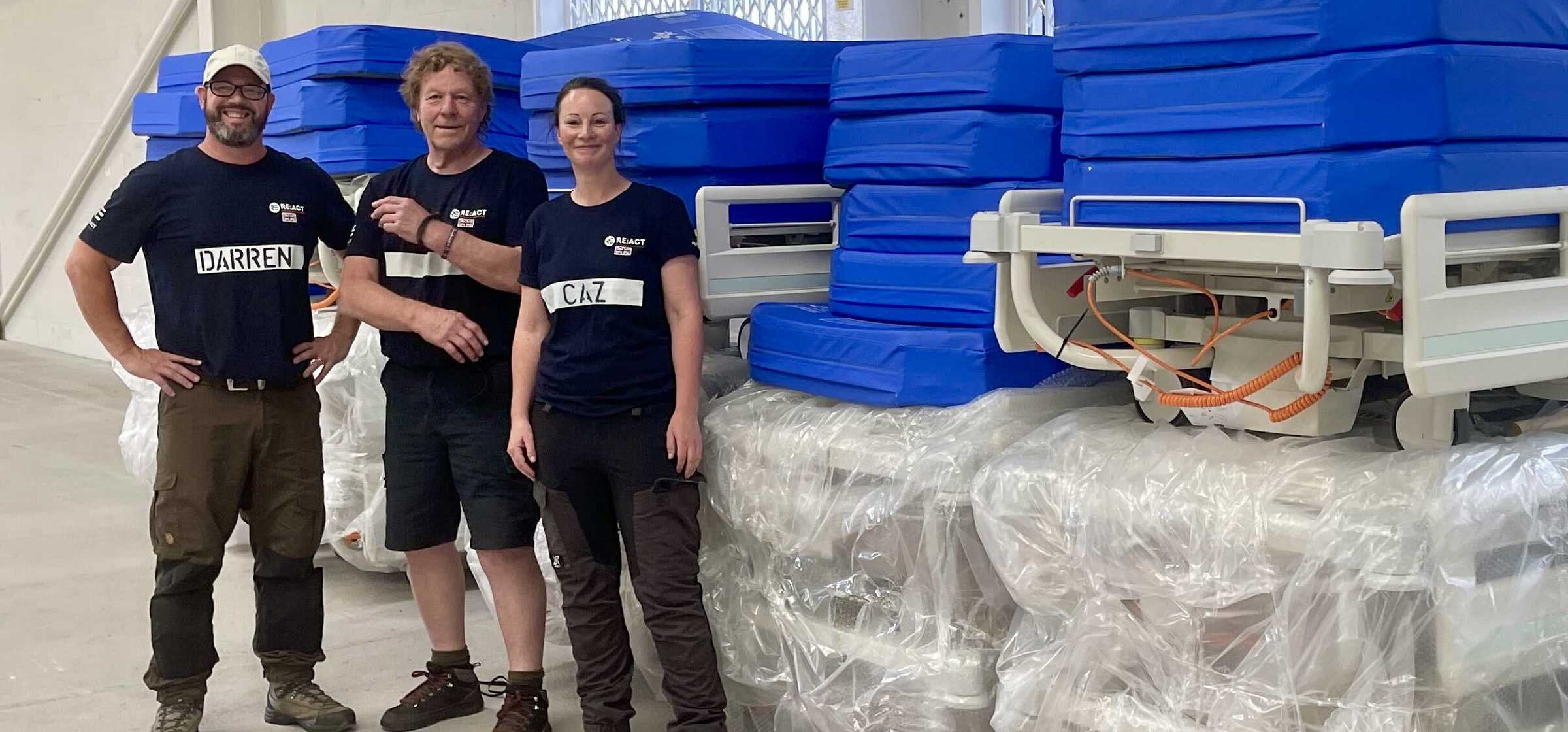 Donations for Ukraine have come in from across the UK, says Scott, and have included specialist neonatal beds from Alder Hey Children's Hospital in Liverpool - worth £6000 each! - and scores of anaesthetic machines from London hospitals such as St Mary's, Whipps Cross, Newham and Barts.
"In June alone, our volunteers travelled an incredible total of 2190 miles to collect and deliver donated items. That's about 8.2 tonnes of aid. It makes us all feel very proud."
Scott says he would suggest becoming a volunteer to anyone.
"I would highly recommend it. It's extremely rewarding because it's really great to help others. Yes, I have a lot happening at home, but there is always time to come to the aid of those worse off than yourself," he explained.
"There are a lot of Ukrainian refugees now living in the Northampton area and I have had the chance to meet some of them. I tell them about RE:ACT's support for their country and show the photos of how we help and they are so pleased."