End of Year message from our Chief Executive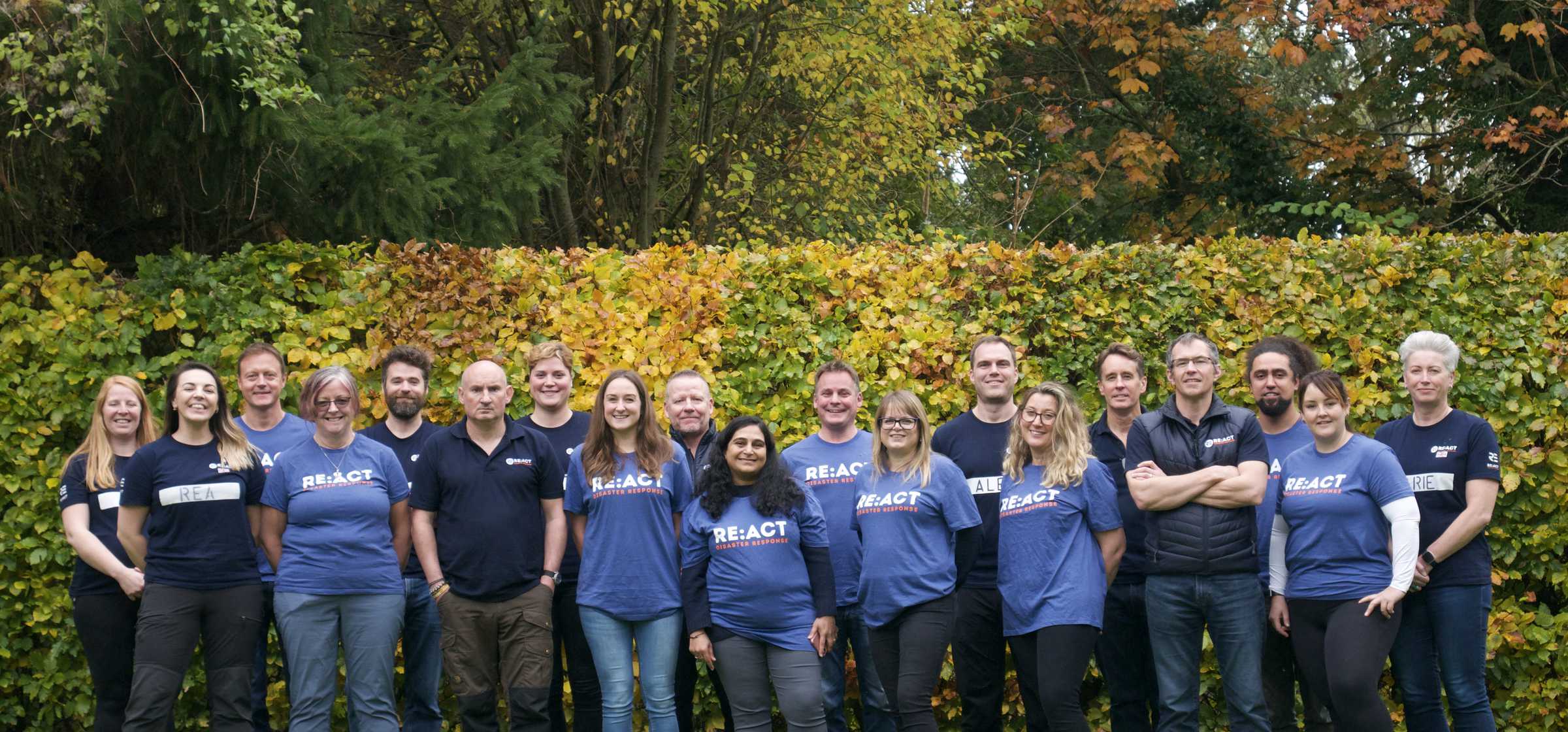 Posted by Toby Wicks 22nd December 2021 Opinion
Estimated Reading Time: 2 mins
I have loved and learned every minute of my first ten weeks as the Chief Executive of RE:ACT. It's a heavy responsibility and supported by the hard work of a small team of devoted staff and a couple of thousand talented and creative volunteers who are dedicating their time (in excess of 11,500 hours in 2021) to the mission of providing rapid humanitarian action for those hardest to reach.
2021 has been brutal. The confluence of the COVID-19 pandemic, protracted conflicts, and record-shattering extreme climate events have exposed deep cracks in society's foundations and compelled us to channel our resilience and strength.
Meeting our teams on the ground is one of the greatest privileges of my role. And it has been a delight to meet so many of you in this final quarter of the year. The headlines below cover just a few key achievements of the phenomenal organisation that I'm learning to call home:
The first half of the year was dominated with providing support several NHS Trusts, including deploying teams to support critical care nursing staff with non-clinical duties to reach more than 28,000 people in need in the UK. We also played an integral role in setting up and running mass vaccination centres, both with strategic planning and coordination, as well as volunteers on the ground to assist with marshalling, supporting in excess of 10,500 vaccinations.
After a 20-month hiatus due to Covid we re-launched our in-person training in August, running two Domestic and two International Responder courses. Given the volume of demand, it's more than reassuring to welcome 59 new Domestic Responders and 42 International Responders to the team.
In response to events in Afghanistan towards the end of August, RE:ACT volunteers mobilised rapidly to identify and meet critical needs of almost 9,000 evacuees arriving in the UK. It was a high tempo six-week operation, demonstrating the strength of collaboration that now exists within the domestic voluntary sector and our tight bonds with Local Authorities, Central Government departments, and the military.
In September, one year after its launch, we fully integrated RE:SILIENT, our outstanding trading arm, into the organisation. RE:SILIENT has gone from strength to strength in 2021, using our disaster response expertise to assist organisations in both the public and private sectors.
Throughout 2021 we have been learning by doing and at last week's Board Meeting in London, I was delighted to get approval to move towards a new value curve to grow the organisation. My chief responsibility is to support all my extraordinary colleagues to make that happen in a sustainable way. As I write this we're on the verge of kick-starting a number of new and exciting partnerships as well as recruiting some outstanding talent to join us early in the New Year… So 2022, now in touching distance, promises to be yet another exhilarating year for RE:ACT.
I salute everyone who works at or has ever worked for this great organisation and thank all those who have supported us this past year. Our work is critical and we are needed more than ever.
I wish you and your families all the best for the holidays. Thank you for everything you do.