David's Boots Were Made for Walking..for RE:ACT!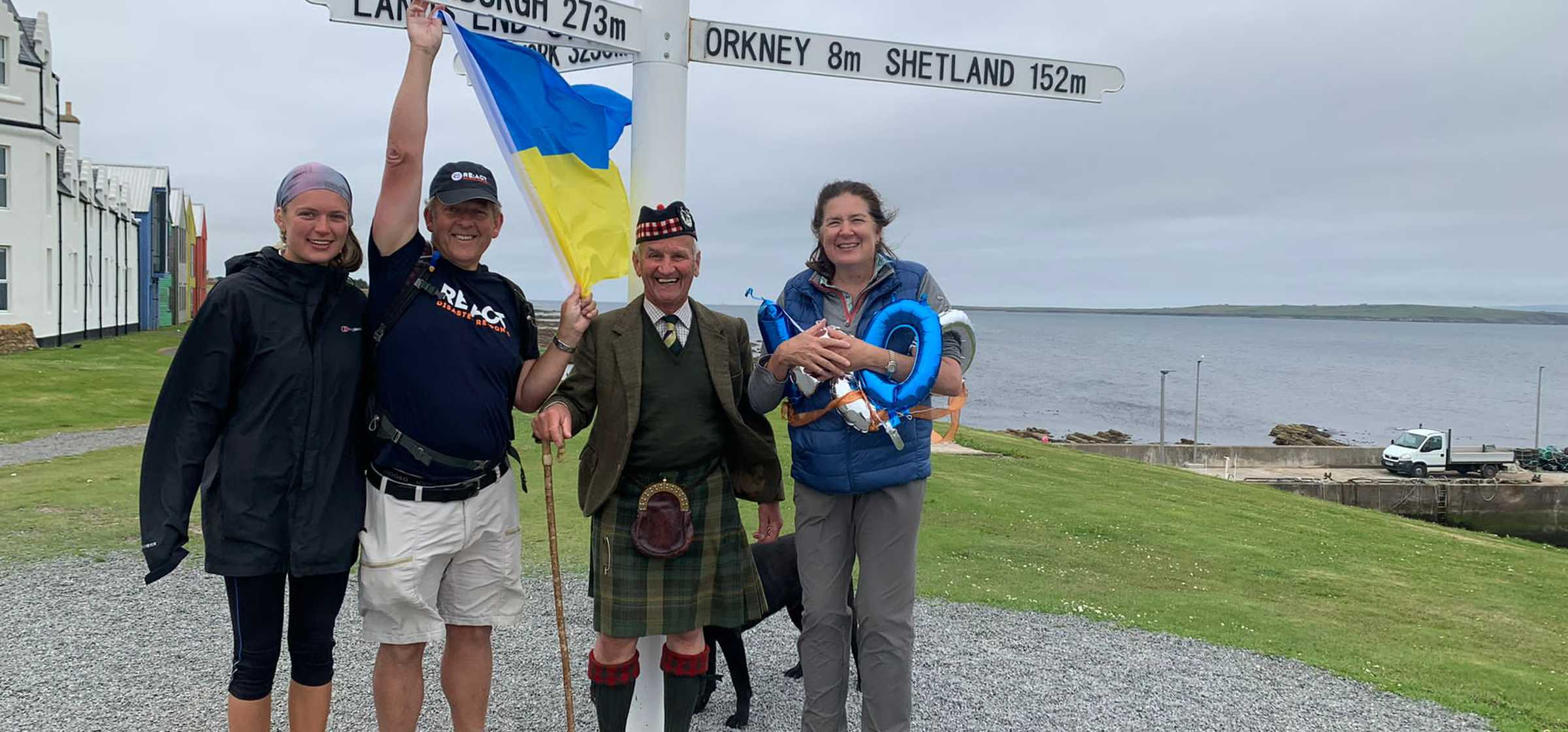 Posted by Robert Cole 24th July 2022 News
Estimated Reading Time: 2 mins
When you see someone putting on his big boots, you can be pretty sure that an adventure is going to happen, said that legendary fictional Bear, Winnie the Pooh.
So, when Kent businessman David Taylor-Smith tells you he's gone through three sets of big boots and walked almost 1,200 miles (1900km), you can be pretty sure he's had a very big adventure.
David, from Westerham, has just completed an astonishing trek right across the UK from Land's End to John O'Groats.
Thanks to the Pandemic and various lockdowns, he was forced to complete the legendary journey in stages after beginning in April 2021. He decided to go for a slightly longer route than normal to take in parts of Wales too, and ultimately walked for a total of 84 days, clocking up over 2.7 million steps and crossing through 19 counties.
David says his marathon journey wouldn't have been possible without his "wonderful" back up team. His wife Jacs - who walked for large parts of the journey at his side - daughters Poppy and India and lots of friends. Black Labradors Taitao and Mana also provided daily encouragement and support!
He chosen RE:ACT to benefit from the walk and has so far raised almost £14,000 with money still coming in!
"As a former soldier (he was a Captain in the Royal Dragoon Guards) I am really impressed with what RE:ACT does and how well it carries out its missions," David said today.
He added: "I know you are currently working very hard in Ukraine to ensure vital aid reaches refugees and internally displaced people, but the fact that you also operate all over this country too is a huge bonus."
Though his main aim was to raise money for charity, David was also determined to get the most out of his country-long odyssey.
"I wanted to learn more about the UK and the people who live here. I hoped to find out what it was to be British these days. By the time I'd finished, I'd talked to hundreds of people from all walks of life. Almost all those I met were kind and welcoming and all were happy to share their thoughts on Britishness," continued David.
"I concluded that we Brits have 90% in common and only 10% difference. Sometimes when you read the papers or listen and watch the news you could be forgiven for thinking those figures were the other way round."
David, 60, also spent his time recording and photographing the landscapes, the birds, and the plants and now has an impressive record of it all to remember his trek by.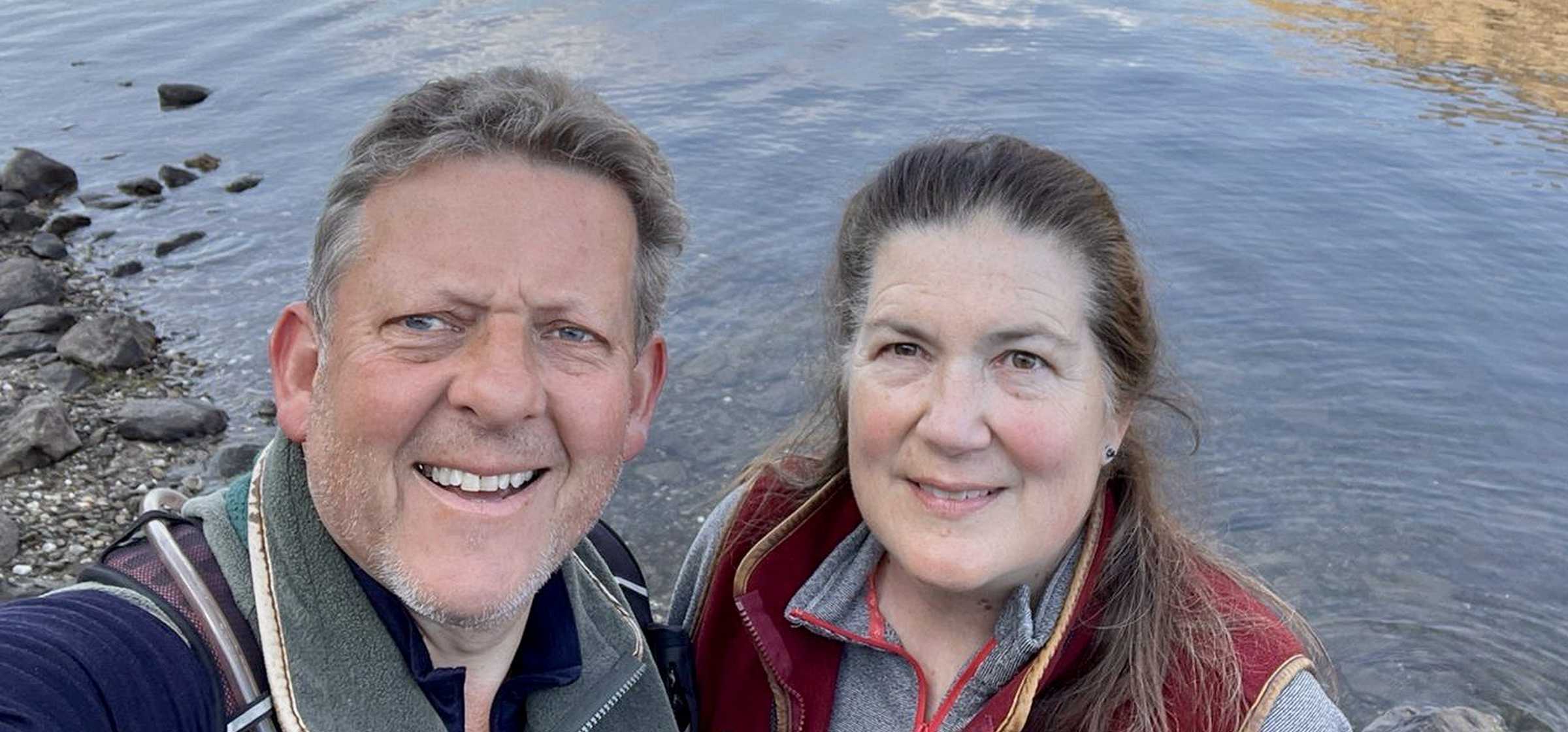 The cross-Britain walk is not the first time he has undertaken a project which would floor most ordinary people.
As well as working for charities in remote areas of Botswana, Zimbabwe, and Chile, and running a flying eye hospital in Hong Kong, David has crossed Panama from the Caribbean to the Pacific (during the journey he was kidnapped by Cubans!), walked across the Serengeti plains in Tanzania, canoed the length of the Okavango Delta in Botswana, and white-water rafted along the Rio Simpson in Patagonia from source to the sea!
So, after all that, what will this former business owner and Chief Executive do now with his spare time?
"I'm already thinking about what's next. I'm going to visit Orkney and work out how much of it I can walk around and then probably the Shetlands too. I also have another ambition to canoe down every river in the UK. Let's see!"