REACT's swift action during Storm Babet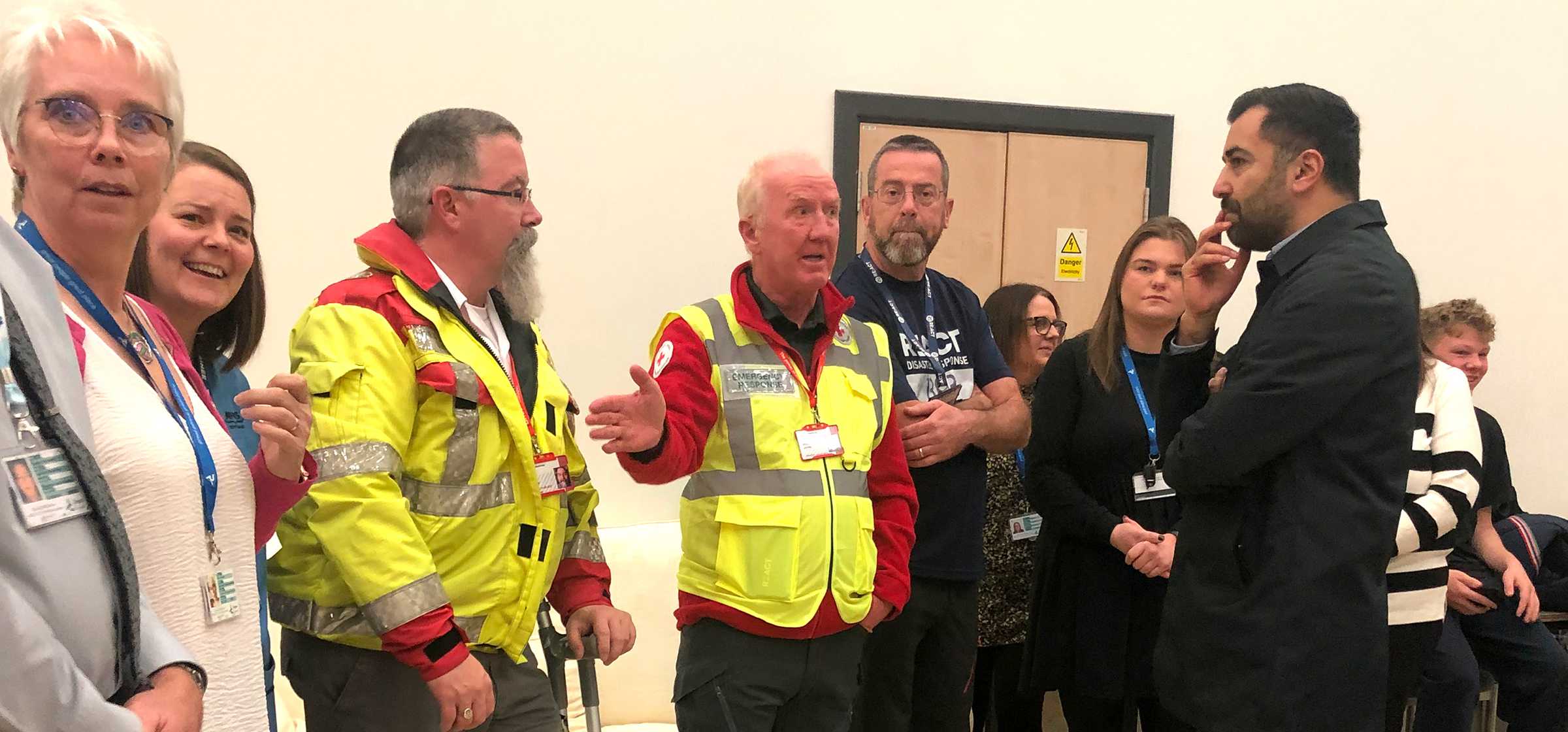 Posted by Laura Butlin 26th October 2023 News
Estimated Reading Time: 2 mins
By Bob Shaw - Regional Lead Scotland
On the 17th of October, with forecasts of relentless rain on already drenched terrain, Scotland's weather warning level was escalated from amber to red by the 18th of October, specifically targeting Angus and Aberdeenshire. This marked a severe risk of flooding for the Brechin area by the River South Esk.
Prior to the red warning, Resilience Partnerships were convened to ensure preparedness. As Regional Lead, I attended numerous meetings, affirming REACT's readiness to respond to what was quickly becoming an imminent flood event.
The severity of the situation was underscored when Police Scotland declared a major incident. A Strategic Coordination Group was established, and I contacted the Angus Council and the British Red Cross (BRC) to extend REACT's support. Our collaboration with the BRC commenced on the 20th of October, focusing on the Brechin Rest Centre.
Responding to an Expression of Interest, REACT Responders from Scotland and one from Cumbria, along with myself, convened at the Brechin Rest Centre late on Friday, 20th October. The team's task was monumental: managing the distribution of over 10,000 donated clothing items to those displaced by the floods.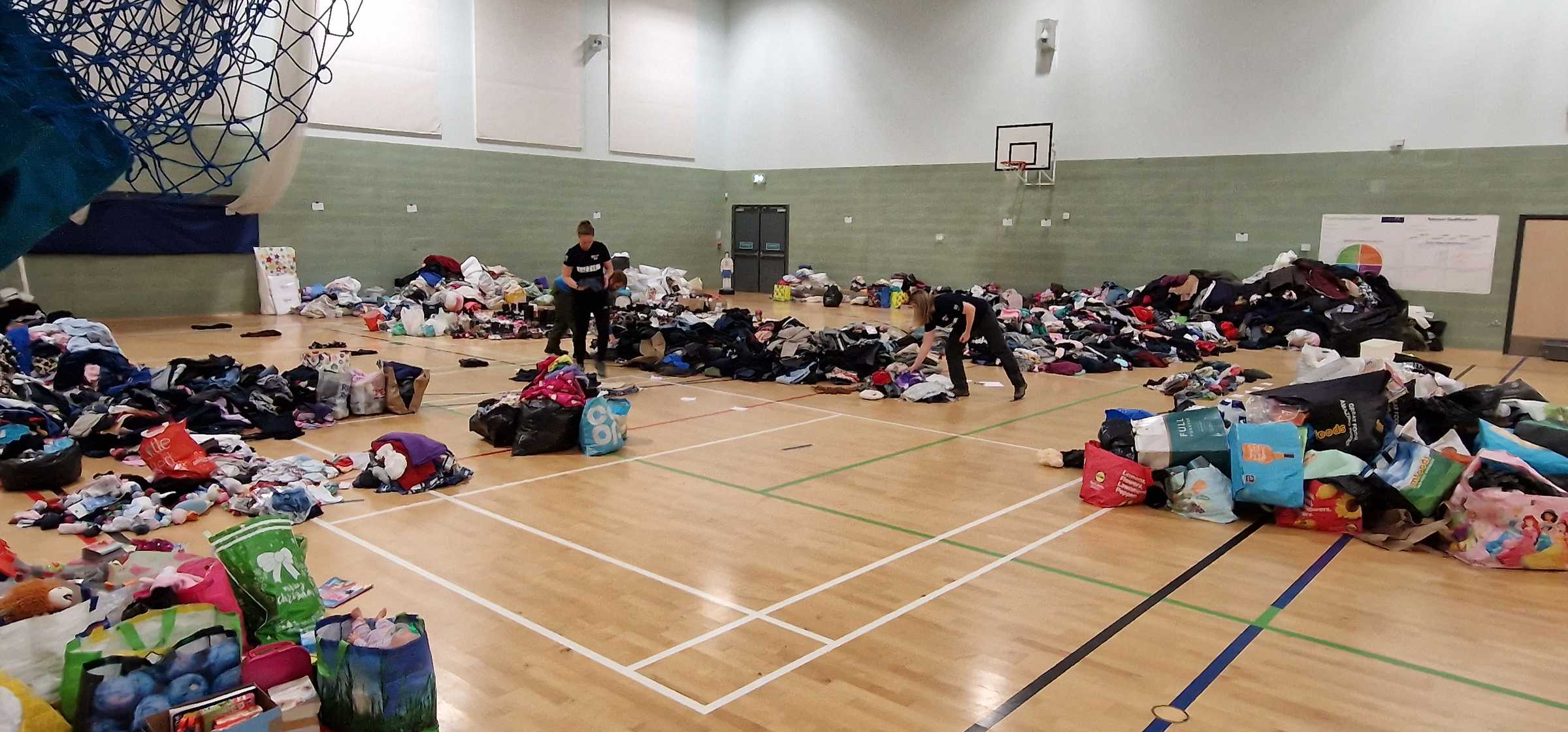 Our efforts continued throughout the weekend, with a further team of three joining on the 21st of October to assist with the Rest Centre operations, culminating in a stand-down at around 23:00. Despite the road closures and harsh conditions, REACT's deployment was both immediate and impactful.
On the 23rd of October, I had the honour of representing REACT once more in Brechin when the First Minister of Scotland, Humza Yousaf, visited to thank those involved in the emergency response, a significant nod to the organisation's crucial contributions.
Approaching the one-year mark in my role, this event served as a profound initiation into the realities of disaster response. The solidarity and readiness to aid shown by our Responders from Inverness to the south coast was a stirring testament to the human spirit and the essence of REACT's mission.
The floods of Brechin have left an indelible mark, not only on the landscape but on the hearts and minds of all who participated in the response. It is a powerful narrative of what can be achieved when preparation, skill, and compassion come together in the face of adversity.